Mrsp.com is an innovative, award-winning website that promotes creativity, literacy, and the joy of reading for children. The website features classic fairy tales read by Mrs. P (actress Kathy Kinney), with original content written by Clay Graham.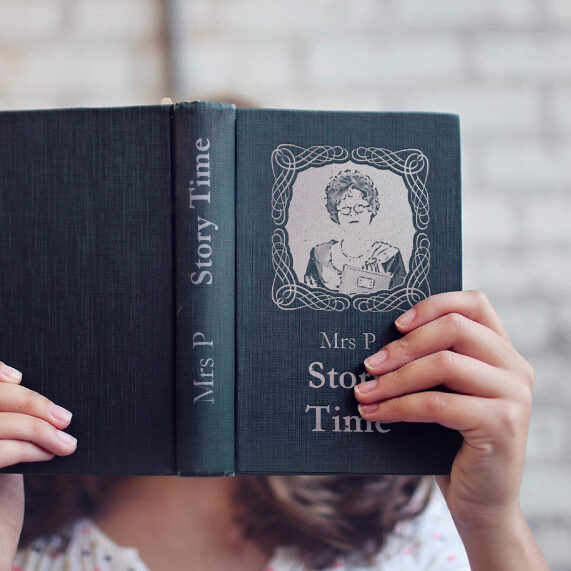 is probably best known for her iconic role as Mimi Bobeck on The Drew Carey Show. Kathy has guest starred on television shows and in films too numerous to mention. She has traveled around the world for the USO with Drew Carey and the Improv All-Stars, performing improvisational comedy for the troops. She's the co-author, along with her friend Cindy Ratzlaff, of several inspirational books on the topic of claiming happiness and living the life you deserve.
wrote for Mad Magazine while still in college and soon after graduation was hired as a writer on the award-winning sitcom Benson. He has worked as a writer and producer on the long-running ABC comedy Who's the Boss?; as head writer and executive producer on the ABC hit The Drew Carey Show and as a writer and executive producer on the edgy Netflix series Santa Clarita Diet. Clay has written for the New York Times, Chelsea Handler, and Charlie Sheen. He is currently at work on his first novel.
is known to many Mrs. P fans as the head elf. Dana spent 10 years in the Hollywood
entertainment industry holding senior posts at Norman Lear's Embassy Communications, and Hanna-Barbera Studios, as well as 13 years in high tech at Intel, Corp., specializing in the area of new media and emerging applications. Dana held a government appointment for 6 years, chairing the Oregon State Film and Video office, and is also an award-winning documentary filmmaker
and web producer.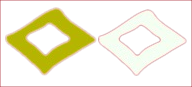 "The only time I don't mind getting lost is in a book."
- Mrs. P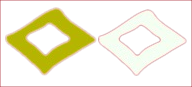 Mrs. P has been praised by THE LA TIMES as,
"a welcome departure from almost any other
video entertainment available to kids."
Mrs.P.com has been featured on the cover of
Celebrity Parent Magazine as well as on TV
and radio stations across America including
a special on the CBS Early Show and most
recently on The Morning Show Australia.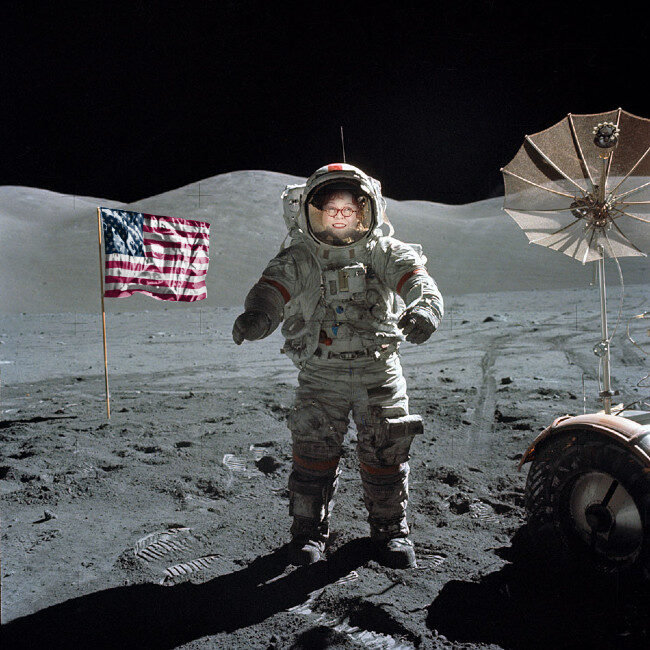 For ten years MrsP.com hosted the national "Be-a-Famous Writer" Contest for grades K-4.
The judges have included best-selling children's book authors, Peter H. Reynolds, Chris Grabenstein, Josh Funk, Meg Cabot, and John Schu as well as actors Julia Roberts, Marion Ross and Craig Ferguson just to name a few.
Mrs. P has been named one of the Great Web Sites by the Association for Library Services for children (ALA).
The site has been given the Seal of Approval from The National Parenting Center, and Surfing The Net With Kids
has recognized Mrs. P for Educational Excellence. TeachersFirst.com shares Mrs. P as a trusted resource
for teachers everywhere.